Regin HVAC Products, Inc. - Smoke Cartridges, Smoke-Pen™, Smoke Matches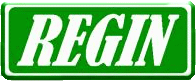 REGIN HVAC Products are exclusive distributor of smoke cartridges manufactured by company BJORNAX AB in Sweden, one of the worlds largest manufacturer of smoke products for technical purposes, and with the increasing emphasis on environmental and safety issues, their products are finding an ever-widening range of applications such as:
Leak testing of duct-work, pipelines, heat-exchanges, tanks etc.

Study make up and exhaust air systems, smoke stacks, chimneys etc.

Air balancing from grills, draft in fume hoods, negative air pressure testing, equipment testing,

HEPA filter testing, smoke alarms, fire drills, film and photography and much more.


SMOKE-PEN™ and SMOKE MATCHES
Part No.

Description

For specifications click on image.

Product

S210

Smoke Matches
20 Sec 30 Cubic Ft, 20-Pack. Strike these like a regular match! No flame, but plenty of smoke for about 30 sec. Box of 20.

1 gr Smoke Match


S220

Smoke-Pen™
Continues streaming, 30 Min each wick. Generate continuous or intermittent smoke. Great for low-velocity air testing. Reusable.

Smoke-Pen™

STANDARD SMOKE CARTRIDGES
| | | | | |
| --- | --- | --- | --- | --- |
| | Part No. | Description | For specifications click on image. | Product |
| | S102 | 45 Sec 150 Cubic Ft, 10-Pack | | 3 gr Smoke cartridges |
| | S103 | 90 Sec 600 Cubic Ft, 10-Pack | | 9 gr Smoke cartridges |
| | S104 | 3-4 Min. 1,200 Cubic Ft, 5-Pack | | 18 gr Smoke cartridges |
| | S105 | 3-4 Min. 2,500 Cubic Ft, 5-Pack | | 60 gr Smoke cartridges |