Manufacturers Represented

ACR Systems :
ACR Systems is a manufacturer and supplier of data loggers and data logging solutions, including temperature, pressure, humidity, electrical, and air quality data log measurement and software solutions.



Almeg Controls :
Manufacturer of controls and probes for level, flow, pressure and temperature.




Alnor Instrument :
Alnor is a leading brand of instruments for the measurement of indoor environments including air velocity, volume, pressure, and temperature.



Bascom-Turner Instruments :
Bascom-Turner has been a technological leader in the manufacture of accurate and rugged gas detectors for utilities and other industrial customers.



Beta Calibrators :
BETA Calibrators, a unit of Martel Electronics Corporation are together the largest makers of instrument calibrators and calibration systems in North America.


Blue White Industries :
BLUE-WHITE® INDUSTRIES manufactures Flowmeters and Chemical Metering Pumps, for industry and municipalities, for treatment of water and wastewater. Lines include, Ultrasonic Flowmeters, Variable Area Flowmeters, Digital Meters and Chemical Metering Pumps. ProSeries™ Hybrid Ultrasonic Flowmeters measure fluid flow using either Doppler or Transit Time Methods, and feature non-invasive clamp-on transducers.



Brooklyn Thermometer :
Precision thermometry. Mechanical measuring & controlling instruments; thermometers. Precision Fahrenheit Thermometers-Total Immersion, A.S.T.M Fahrenheit Thermometers, Precision Celsius/Centigrade Thermometers, Thermistor-F.A.C.T.S. Precision Digital Thermometers, Thermistor Probes, pH Instruments-Pocket Meters, Storage Cases. pH Instruments-Hand Held Meters, pH Instruments-Wands, Hygrometers, Mercury Recovery/Recycling and Spill Kits.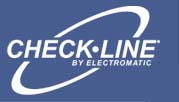 Check-Line :
Electromatic Equipment offers the highest quality tension meters, tachometers, stroboscopes, force gauges, coating thickness gauges, wall thickness gauges, textile test instruments



Cooper :
Cooper Atkins for applications where multiple temperature measurements need to be taken. When temperature and relative humidity readings are important. Whether it's HVAC/R applications, storage management, computer room monitoring or troubleshooting, you'll find an accurate and responsive tool.



Critical Environment Tech. :
Critical Environment Technologies designs and manufactures gas detection instruments for a wide variety of hazardous gas and indoor air quality applications in the commercial, institutional, municipal and industrial markets.



Davis Instruments :
Davis Instruments, a privately held manufacturing company and developer of exceptional instruments for weather, marine, and automotive use, prides itself on innovative, high-quality products at reasonable prices.



Dickson Instruments :
Dickson Instruments has been THE source for top quality Data Loggers and Chart Recorders for over 80 years. Choose from the widest selection of data loggers and chart recorders to monitor: temperature, humidity, pressure and electronic signals.



DP Measurement :
DP Measurement and Associated Instrument Repairs - manufacturers of the AP and TT Series of Micromanometers, balometers, tachometers, water monometers and thermal or vane anemometers.



Dwyer Instruments :
Dwyer Instruments to stands for quality, reliability, and readily available low cost products. As a leading manufacturer in the controls and instrumentation industry, we continue to grow and serve major markets including, but not limited to HVAC, chemical, food, oil and gas, and pollution control.

E Instruments International :
E Instruments International manufactures and markets a complete range of innovative instrumentation solutions encompassing Combustion Gas Analyzers, Indoor Air Quality, Calibrators and Test & Measurement equipments especially design for the power, process, industrial, institutional, food, and HVAC markets.



Extech Instruments :
Extech test tools offer solutions in predictive maintenance, electrical testing, thermal imaging, thermography, and plant maintenance with digital multimeters known as DMM.


Fuji Electric :
Fuji Electric Systems Group, Inc. is a worldwide leader in the design and manufacture of Temperature & Process Controllers; Ultrasonic Flow Meters; Strip Chart & Videographic Recorders; Temperature & Pressure Transmitters; and more.



Han Young :
Hanyoung Temperature Controllers available at E & E Process Instrumentation Canada's leading supplier.



Hedland :
Hedland manufactures over 7,000 different variable area flow meters for oil, water, air and other liquids and gases. In addition to variable area flow measurement, Hedland offers turbine flow meters for hydraulic fluids, turbines for water, and positive displacement flow meters for high-viscosity fluids.



Macweld :
Mac-Weld is an industry leader in the manufacturing of Thermowells, Orifice Plates and other instrument components.



Monarch Instruments :
Monarch Instrument is one of the world's largest suppliers of portable speed measurement products such as tachometers, stroboscopes, recorders and fiberscopes.



Noral Temperature Senors :
Noral Inc., Thermocouples, RTD's, Thermometers, Temperature Controllers from E & E Process Instrumentation Canada's leading supplier.



Ono Sokki :
Ono Sokki Handheld Tachometers from E & E Process Instrumentation Canada's leading supplier.



Partlow Process Equipment:
Partlow offers the world's broadest range of reputable brand name mechanical, analog and digital micro-based electronic temperature recorder, process controller and circle chart recorder products to satisfy a full range of temperature and process control validation industry applications involving temperature, pressure, level and flow.



Pelican Products :
Pelican™ Products is a manufacturer of watertight protective cases, submersible flashlights and ATEX certified torches.



Precision Digital :
Suppliers of Digital Panel Meters, Fluidwell Batch Controllers, Flow Computers, Flow Totalizers, Flow Indicators, Temperature controllers, Loop-Powered Meters, Digital Pressure Gauges, Annunciators.



Raytek :
Full line of fixed/online IR sensors and portable thermometers for temperature monitoring and process control.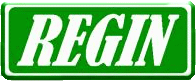 Regin HVAC Products :
Products for Heating, Air Conditioning and Special Effects



TES Test Instruments :
TES is a professional test instrument manufacturer dedicated to all kinds of hand heldequipment. Our goal is to provide top quality products to fit in each customer's needs.Our company was founded in 1988 with an initial gross investment of 1,000,000 USDand the products line was focused on low cost testers with basic functions.



TPI Test Products International :
TPI is THE VALUE LEADER in providing handheld test and measurement equipment for professionals worldwide.


TSI Incorporated :
TSI Incorporated designs and manufactures precision instruments used to measure flow, particulate, and other key parameters in environments the world over.



Wika :
Providing a wide range of temperature and pressure detectors and associated instrumentation.



Zellweger Analytics:
Multigas Monitor and Single Gas Monitor from Zellweger Analytics Incorporated.