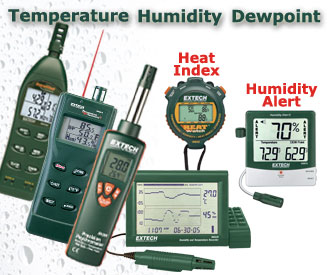 A common question for mold remediators, coating specialists and HVAC technicians.
Everyone knows moisture can be detrimental and affects everything frommold growth, adhesion of surface coatings, and your own personal comfort and health. Extech offers you over 30 different hygro-thermometers, digital psychrometers, dataloggers, and moisture meters to help you tackle your most challenging moisture problems. From monitoring humidity to performing an analysis of dew point and wet bulb.
Extech has the meter for you.